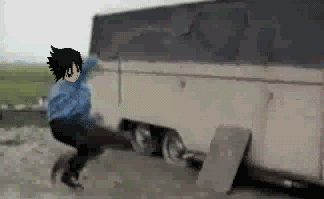 Kiona:
jvklcxjfkldsa XD
Me:
thought you'd enjoy that
beat by a chicken
tsk tsk tsk
Kiona:
it's baby sasuke give him a break :< lol
Me:
(...I think that's my inner Tsunade. Or Kakashi. Because my inner Naruto is laughing too hard to speak. You may be the victor just because he chokes on his own laughter)
Kiona:
(LOL my inner sasuke says that even if he can't beat a chicken, all that matters is that he can beat naruto. which means Naruto's weaker than a chicken)
Me:
...well played, sir.